NJ custom home builders, Hemphill Associates, are the premier builders of river front homes in NJ.  The design-build specialists have a gallery of gorgeous river front home projects that showcase a variety of styles and sizes.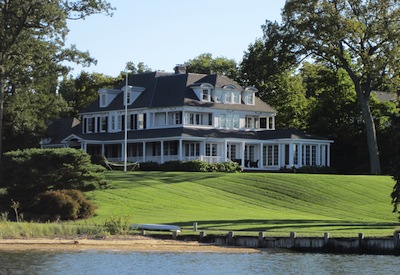 NJ residents, or those relocating to the area, can dream up the river front home of their dreams and Hemphill Associates can design and build it for them from start to finish.
An impressive portfolio of completed projects, as rich in diversity as they are in beauty, speaks to the company's ability to remain the area's leading builders of river front homes.  The portfolio includes designs such as modern Italian and beautiful English Manor homes.
Although Hemphill Associates is best known for their luxury house plans including estate and river front homes, their diverse house plans include houses of all different sizes and styles, ranging in size from 1500 square feet to 30,000 square feet.
NJ River Front Homes
See a gallery of their NJ river front homes online.
In addition to building custom homes from the ground up, Hemphill Associates also offers a range of renovation and restoration services including home additions, renovations of kitchens and baths, and general restoration of older homes.
Their impeccable attention to detail and fine craftsmanship opened the door for Hemphill Associates to expand their expertise of building and designing to churches and restaurants.
To learn more about their custom build services, please visit their website at www.hemphillassociatesnj.com